A new collection of fabrics already in the store
Mango Factory
.
For the first time in our store are fabrics produced in Thailand. Manufactory is located in Bangkok.
High quality cotton. Batik pattern traced carefully, wrong side of fabric looks neat and nice. Fabric with small patterns in oriental style.
It is perfect to sew a tie or a bow-tie, a stylish collar or other textile accessories from these fabrics.
The fabrics are well suited for a bag, clutch, purse or cosmetics. Also suitable for sewing clothing - a dress, skirt, jacket or just use as a contrast inset on a one color product. For example, a pocket or ruffles on the skirt.
These are my ideas. And what are your ideas on these fabrics?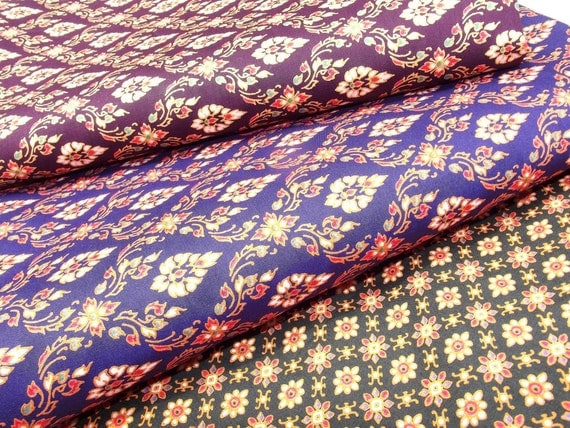 deep blue
dark green
deep burgundy