Lotus is the symbol of wisdom and spiritual opening. Also lotus symbolizes the Cosmos.
The roots of the lotus grows in the mud. Stems are immersed in water. Flower rises above everything and revealed in the sun.
So out of the mud of materialism, through the water of experience, the soul comes under the rays of enlightenment.
This is a beautiful and wise idea, is n't it?
And I found the idea of ​​how to talk about our feelings in elegant and beautiful way.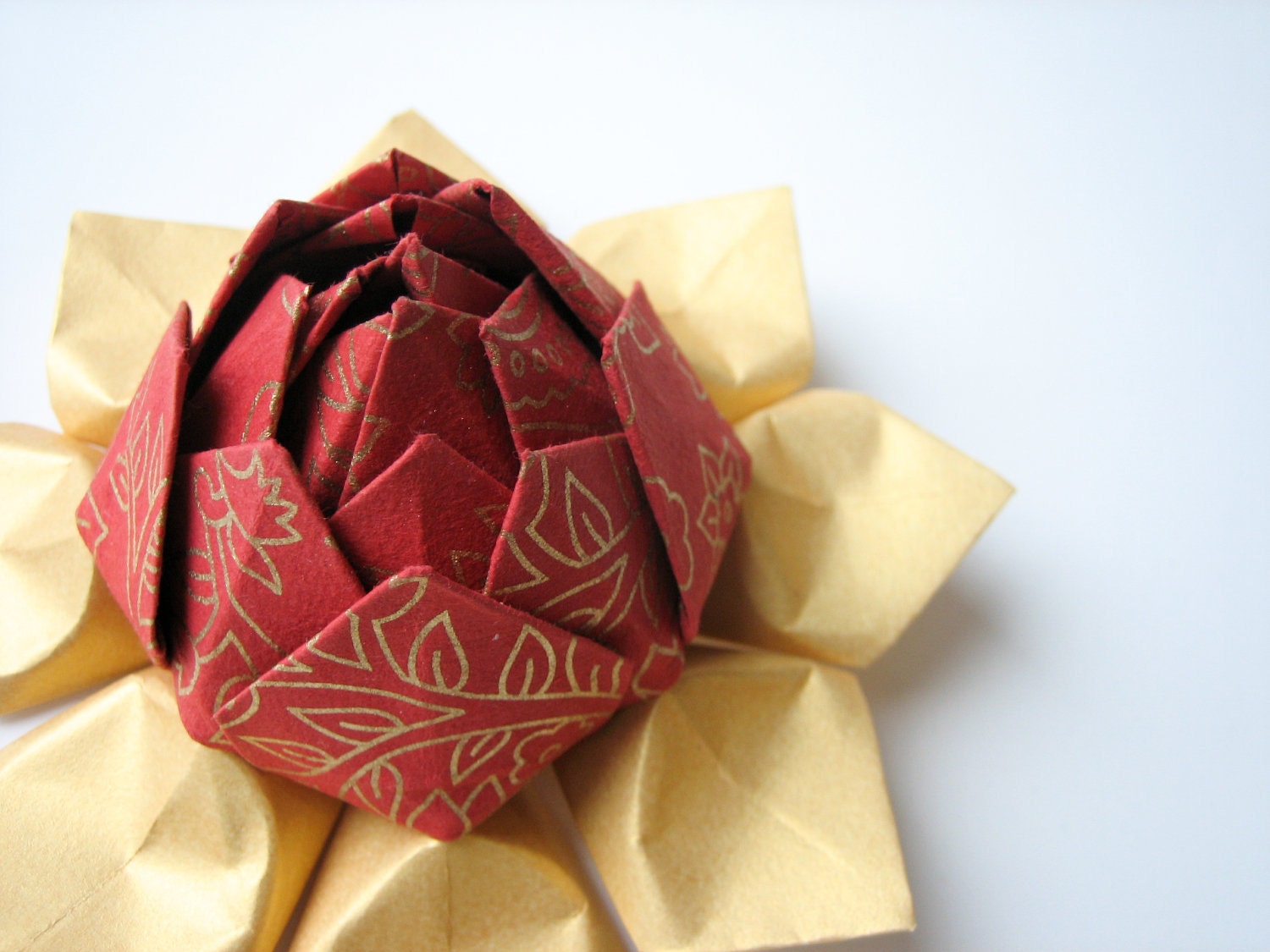 Nancy and Emily
from
fishandlotus
A great idea, mmm ?
Mother and daughter create these gorgeous origami lotus flowers.
Here's what they write about their flowers:
"We make beautiful paper origami lotus flowers to decorate, adorn, and delight! As gifts, wedding favors or decorations, these flowers are sure to bring joy.
Our message flowers provide a creative way to send your love, congratulations, or caring thoughts. And they are a perfect way to pop the question ... you could even attach a ring to the message! '
Nancy and Emily
from
fishandlotus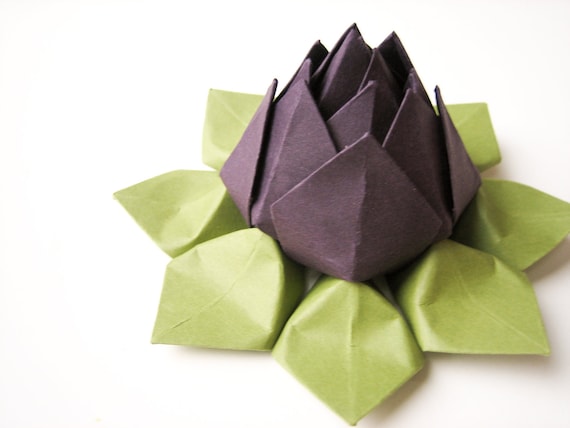 Nancy and Emily
from
fishandlotus
Yes, they hit me in the heart!