Usually when guests come to us, we treat them with tea and various sweets. I always want to make a nice and elegant serving of the tea table.
The time flies fast with unhurried conversation. Elegant tea things predispose to the conversation.
Look what exquisite tea pair: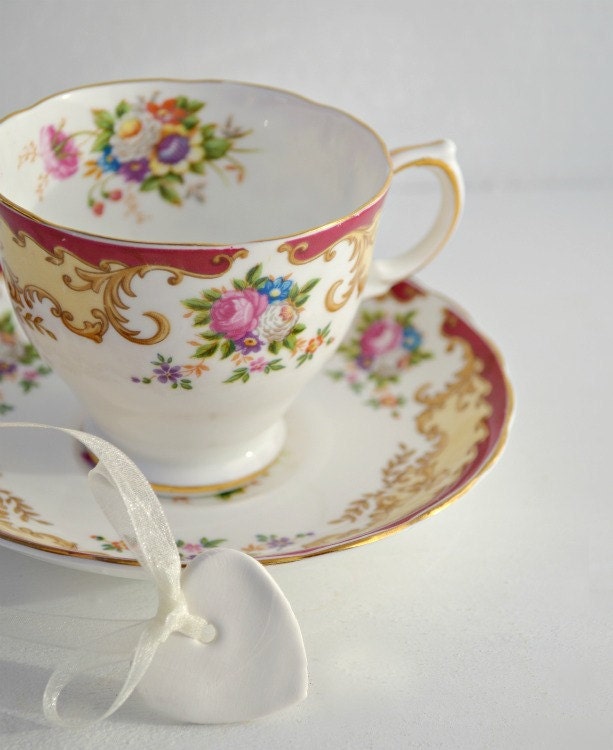 This beautiful English made Tuscan cup and saucer cup have very attractive formal look and features many multi colored flowers on a white background with light yellow high lights. The cup has a slight cone shaped bottom and is trimmed in gold and Merlot. There is a bouquet of flowers inside the cup and the edges of the cup and saucer are slightly scalloped.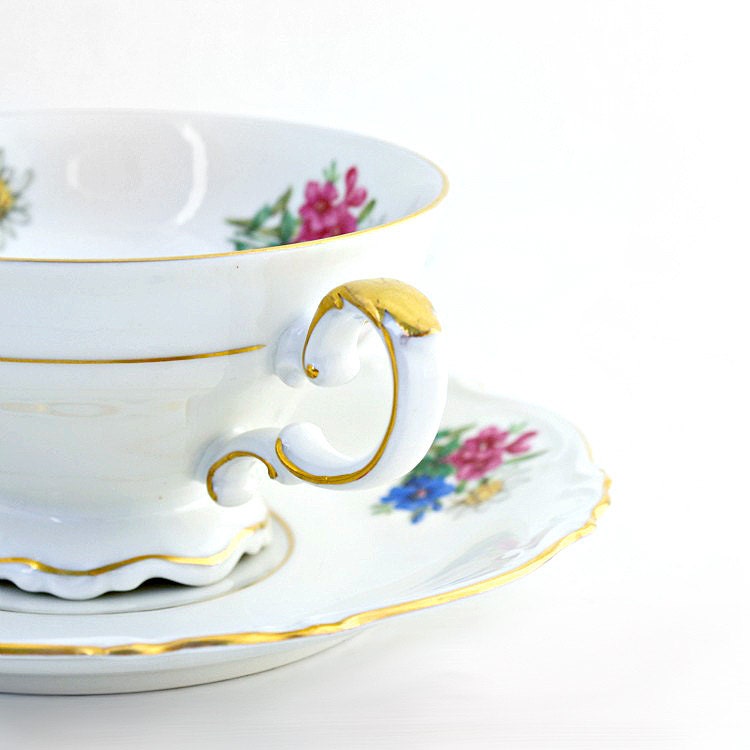 This is a lovely vintage cup and saucer made by Heinrich in Bavaria Germany.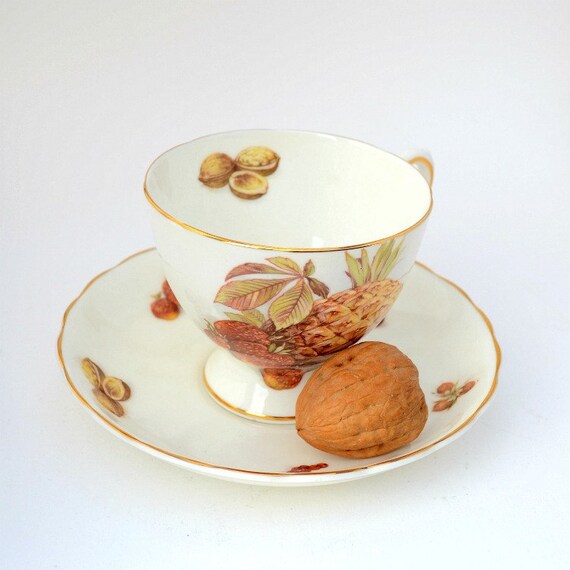 This is a beautiful Vintage Royal Chelsea bone china cup & saucer made in England. This cup features a pineapple, berries and nuts.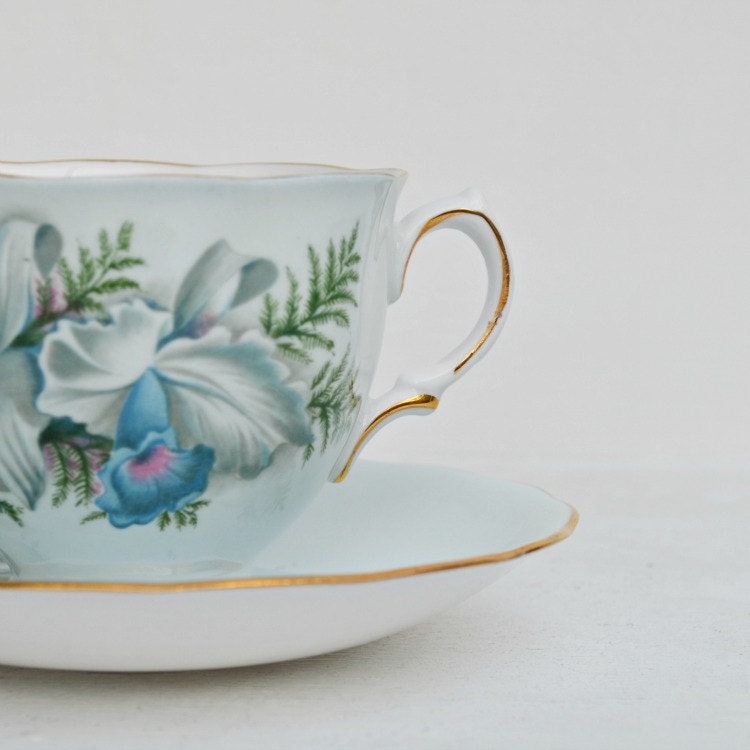 This is a very pretty tea cup and saucer were made in England buy Ridgway Potteries LTD. The model is Colclough and it has a light blue on the outside of the cup and top of scaucer and white inside of the cup. The floral pattern is white and blue orchids with some fern branches.
And delightful pitcher!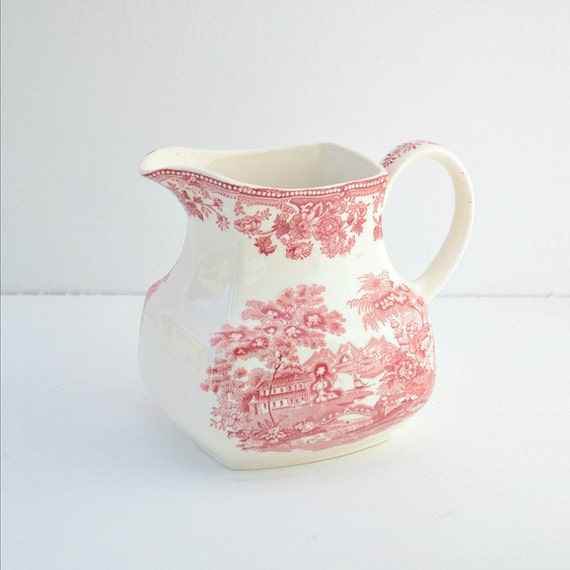 This vintage pitcher is made in England. The pinkish red designs look nice on this picture in this oriental flare.
All these wonderful things are from the store A Garden Cottage. There are a lot of other things in the vintage style, Shabby chic, cottage chic, classic English cottage in this store. I always find there things pleasing to the heart and the eyes!
The shop owner
Tanya
from Phoenix always pick up items with impeccable taste. It is pleasure to return to her again and again.
I admire the elegant table setting, but also enjoy a second life of things!
Ingenious idea - a cup as the needle bar, cups as lamps, cups as flower vases.
What other fun ideas do you have?